Employability training offered to NEET young people with partnership between metal recycler EMR and Sport 4 Life UK
Local metal recycler EMR Smethwick has partnered with charity Sport 4 Life UK to offer employability support to young people not in employment, education or training (NEET).
2021-08-16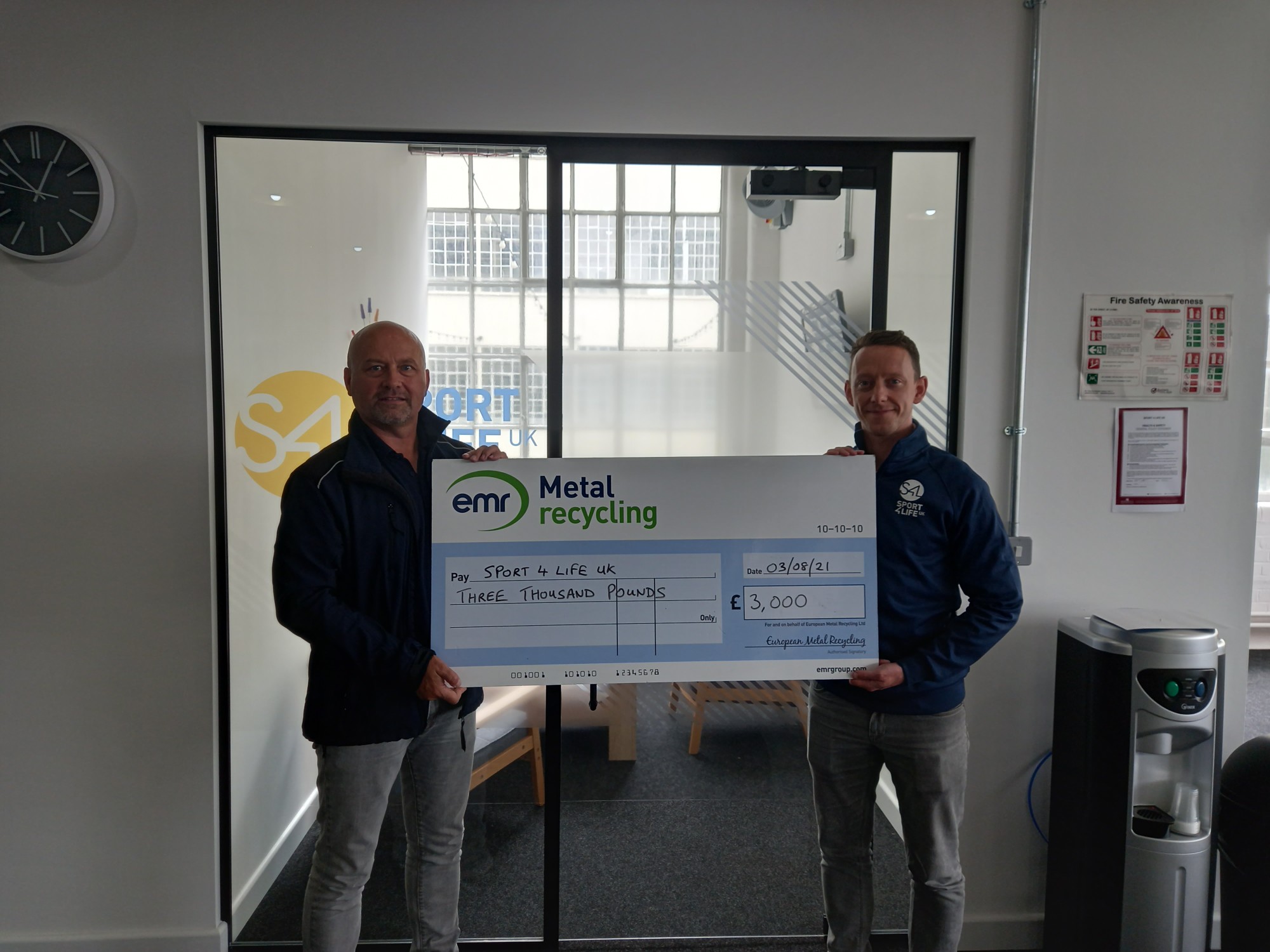 Sport 4 Life UK (S4L), a charity which operates throughout the West Midlands, aims to create a level playing field to ensure that every young person has the opportunity to build a bright future. The charity works with those aged 11 to 29, offering them the support that they need to prepare them for education, employment or training, all through sports themed activities. As a result S4L are able to not only offer vital personal development opportunities, but also improve the health and mental wellbeing of young people through sport and physical activity.
Through the partnership, created as part of EMR's Young Futures Reimagined programme, an initiative which aims to support young people through circumstances outside of their control, EMR has donated £3,000 which will allow 20 NEET young people aged 18-25 to access training. Offering one-to-one mentoring, interview preparation, qualifications, sports sessions for wellbeing and youth-led social action projects, the training ultimately prepares young people for the world of work.
Tom Clarke-Forrest, Founder and CEO of S4L commented on what impact this partnership would have:
"We are delighted to reignite our partnership with EMR Smethwick. The last year's pandemic has brough the plight of young people into the spotlight, and so this new initiative comes at a time when many truly need employability and personal development support. Not only with this partnership support 20 new young people, it will also support the organisation in its ambitious for the year ahead – for continued growth and improved impact."
Martin Wright, Operations Manager at EMR Smethwick added:
"It is with pride that we are able to offer continued support to Sport 4 Life UK, having previously parterned with them back in 2019.

"Employment opportunities are increasing hard to come by as a result of the on-going situation created by the COVID pandemic. S4L offer a vital service in offering young people the opportunity to improve their skill set and develop the confidence that they need to enter the interview room. I have no doubt that these young people will go on to have long lasting careers following this training course."