International Shipbreaking Ltd is awarded U.S. Navy recycling contract for USS Charles F Adams (DDG 2)
2020-09-18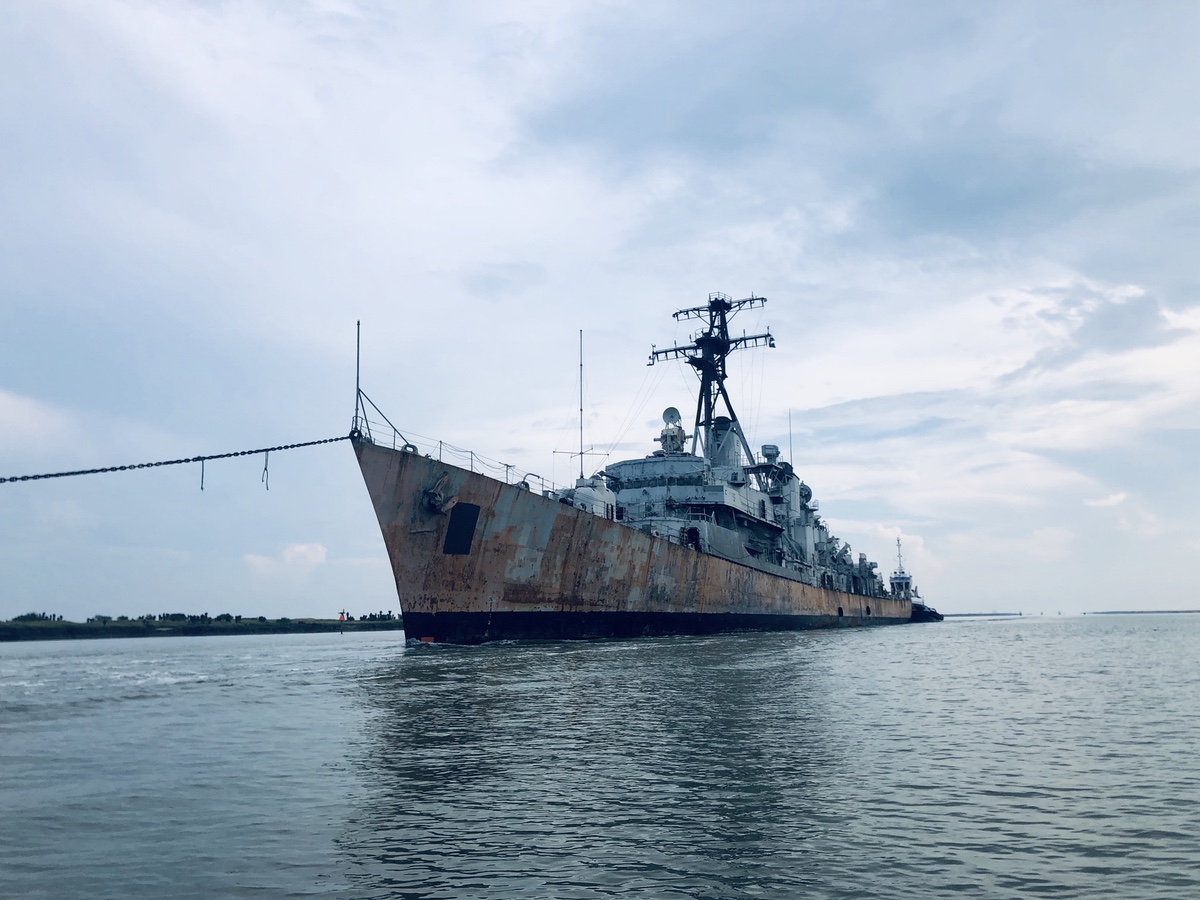 International Shipbreaking Ltd is awarded U.S. Navy recycling contract for USS Charles F Adams (DDG 2)
Sailing into the Port of Brownsville at a speed of 4.0kts the Navy's first guided missile destroyer, USS Charles F Adams (DDG 2), arrived on the morning of Sunday 13 September.
The USS Adams has an impressive service history, most notably serving as flagship for Cold War surveillance of Soviet submarines in the North Atlantic, and carrying out space flight recovery operations in 1962, as part of Project Mercury established by the newly formed NASA - a first for the U.S. Navy. Adams also took part in quarantine and surveillance operations as part of the Cuban missile crisis, which saw her awarded with the Armed Forces Expeditionary Medal, and carried out numerous law enforcement operations in the Caribbean as part of the war on drugs.
The US Navy built twenty-three Adams-Class Destroyers in total and the primary mission of these ships was air defence. During operation the USS Adams was equipped with two MK 45 5 inch/54 calibre guns, Mk 46 torpedoes from two Mk-32 triple mounts, one Mk 16 ASROC Missile Launcher and one Mk 11 Mod.0 Missile Launcher for Standard (MR) and Harpoon Missiles. All ordinance has been removed and all shipboard systems deactivated/demilitarized prior to the recycling contract being awarded.
International Shipbreaking Ltd, one of the world's largest green ship recycling companies has three specialist facilities located in Brownsville, Texas; New Orleans and Amelia, Louisiana. These specialised facilities have safely recycled over 400 ships and marine structures including; USS Tripoli (LPH 10), USS Constellation (CV-64) and USS Ranger (CV-61). The USS Cape Florida (AK 5071) is currently being recycled.
Chris Green, Senior Manager at International Shipbreaking Ltd, said:
"It is with great pride that we welcome the USS Adams on her final journey. It's an honour to work on a ship with such an impressive service to her country. "We have a long history of dismantling military vessels in a respectful and compliant manner and have invested heavily to build a world class 'green' ship recycling facility in Brownsville, Texas.

"This is one of many U.S. Navy contracts we have been awarded and extensive preparations have been made to ensure we are able to safely tow, dismantle and recycle the USS Charles F. Adams."
The USS Adams recycling contract, which requires complete demilitarization of the entire ship, is set for completion in 2021 and will see 98% of all materials removed being recycled.