The Roberts Centre, an organisation which helps children and families in the Portsmouth area has partnered with EMR Metal Recycling, one of the world's leading metal recyclers.
2020-03-02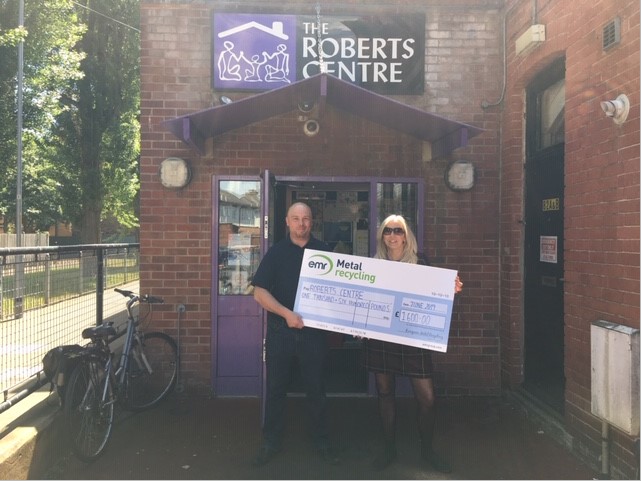 The Roberts Centre works with families, providing guidance and support to help them tackle underlying issues such as debt, co-parenting, mental health and learning difficulties. The centre places a particular emphasis on meeting the needs of young people who are often affected by their family's difficult circumstances.
As part of the partnership, EMR, based on Dundas Spur, has paid for 40 children to visit Marwell zoo. For some, it will be their only trip out during the school holidays and their first ever visit to a zoo.
EMR has also donated new educational toys to the centre, catering to the needs of children of all ages, which will aid in their continued development.
Melanie Goddard, Family Services Manager at The Roberts Centre, said:
"We are so happy to have formed this partnership with EMR, who approached us to offer support for our cause. It's great to see companies in the Portsmouth area supporting local people.

"The funding from EMR will help these children to experience things that they might not have had access to previously, allowing them the same opportunities as other children their age whose families might not be in such difficult circumstances."

"Without the support of companies like EMR we would not be able to reach so many young people."
Sam Tudjaroglu, EMR Area Manager, said:
"We place a great deal of importance on supporting the communities that are close to our sites and strive to make a difference through our support of organisations such as this.

"We are proud to support The Roberts Centre and to provide the young people it works with exciting experiences and new toys."
For more information about services provided by The Roberts Centre, visit robertscentre.org.uk.