The Young Lives Foundation's youth mentoring programme receives support from EMR Rochester
2021-07-29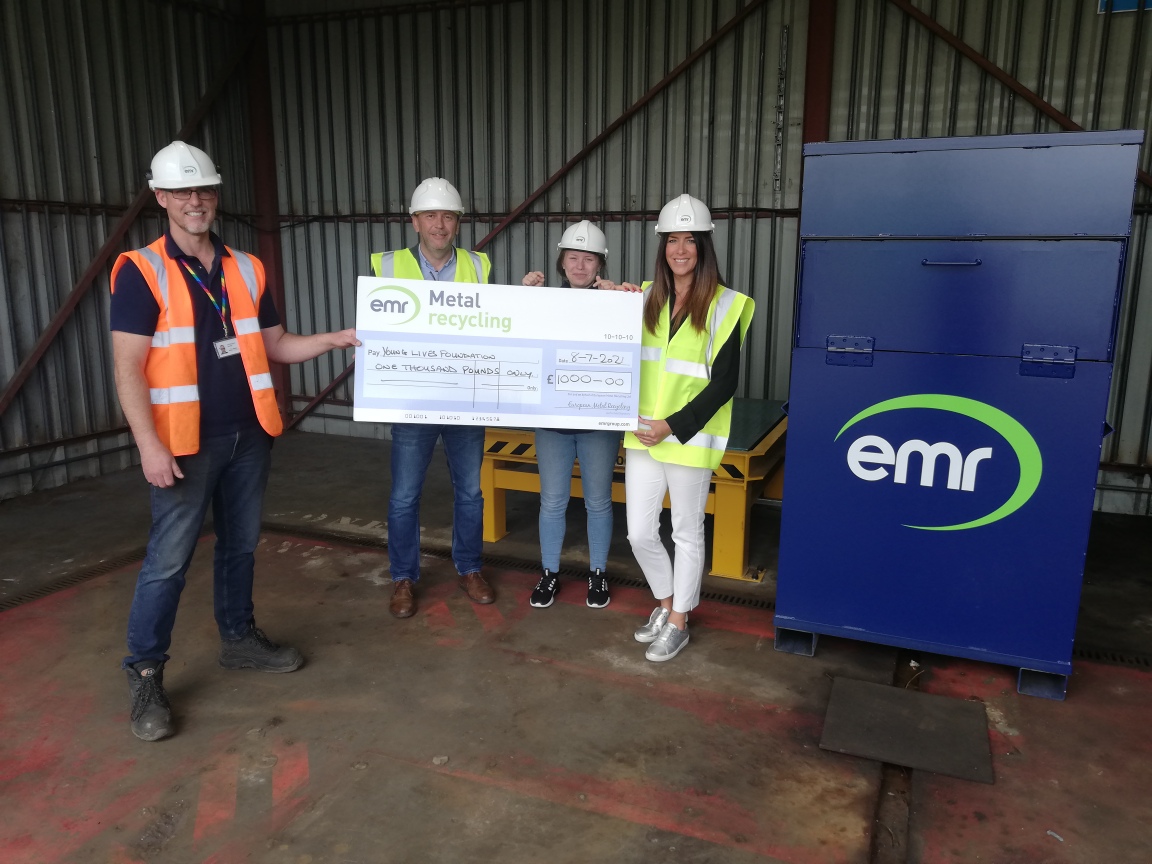 The Young Lives Foundation, a charity which supports young people throughout the South East of England, believes that every young person should have access to the resources they need to help them build a bright future. Through advocacy, mentoring, befriending and activity programmes they support young people during difficult times to help them reach their full potential.
Through the partnership, EMR will enable young people to access a six week course of one-to-one mentoring, allowing them to discuss and seek support for any concerns they may have, whilst also giving them the skills they need to deal with any issues they may face.
The donation was given as part of EMR's Young Futures Reimagined programme, an initiative which aims to support vulnerable and disadvantaged children in the communities in which they operate.
Christopher Saville, Operations Manager at EMR Rochester commented:
"Now more than ever young people need support in dealing with the stresses of life. In accessing this one-to-one support young people will be able to overcome any issues they may have before they escalate, allowing them to move forward into adolescence and adulthood with the skills they need to succeed. I look forward to witnessing the positive impact our partnership has on your people's lives."
The Young Lives Foundation joins a number of charities, social enterprises and community groups to partner with EMR as part of its Young Futures Reimagined programme, set up to enable EMR to support young people within the communities in which it operates.
Karen Knight at The Young Lives Foundation added:
"We cannot thank EMR Rochester enough for their support. The demand for mentoring has more than doubled in recent months. The funding provided by the company will ensure that young people will receive the help they need.

"Mentoring can be life changing for a young person and without the incredible support of local businesses like EMR Rochester and our incredible volunteers, we would not be able to reach so many young people that need the support. Thank you again to everyone at EMR Rochester. We are looking forward to being in touch and sharing with you how the funding has made in a difference to young people in your community."