Transporting food to families worst affected by the coronavirus pandemic.
2020-05-15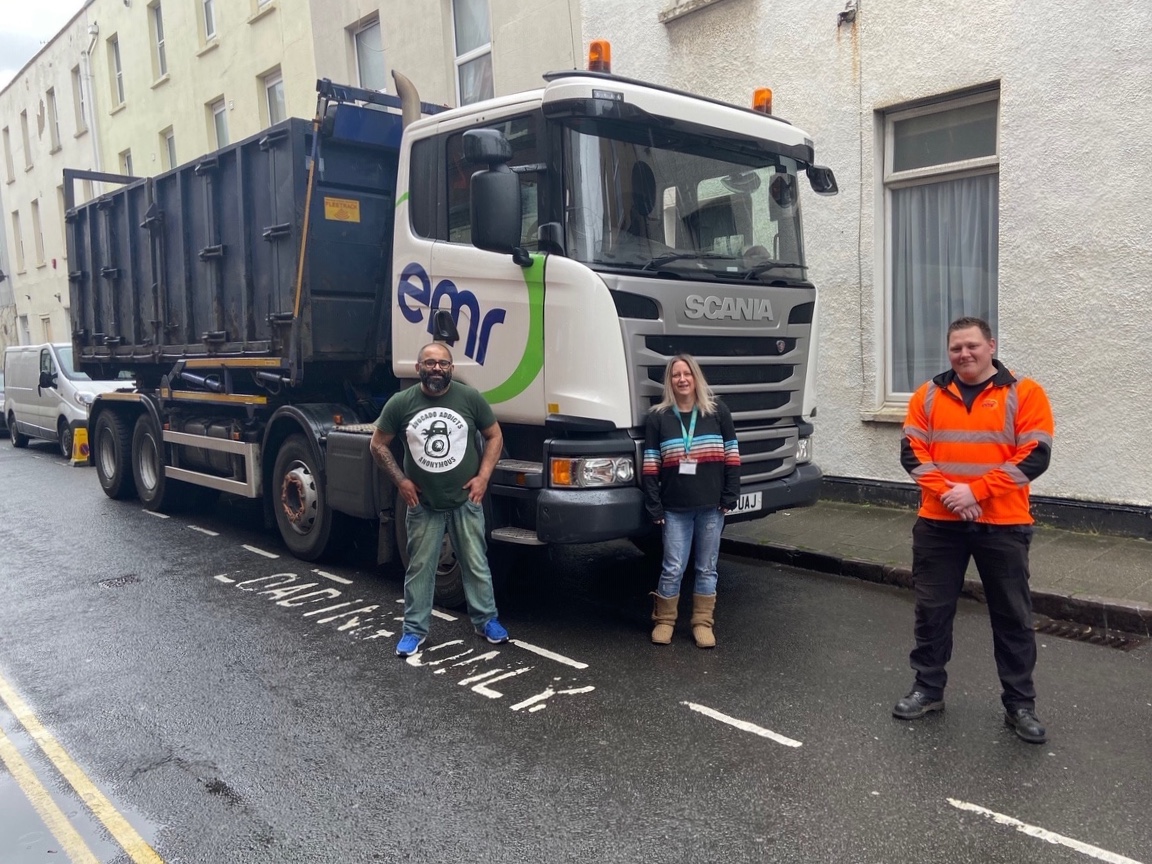 Last week we provided logistical support to the National Business Response Network (NBRN), set up by Business in the Community, The Princes Responsible Business Network, to meet urgent community needs, arising from the coronavirus pandemic.
The NBRN connects national and local community groups, business, local authorities and charities with organisations that can offer support, ensuring resources are delivered to the right place, at the right time.
We delivered 5 tonnes of palletised food and drink donated from Forest Foods in Rochdale, to Weston Super-Mare. This was to support a local project providing lunches for children whose families have been worst affected during recent weeks.
Oliver Robinson, EMR Transport Manager, and Mark Harrison, Assistant Transport Manager, delivered the food and drink. Oliver said:
"The day began at 4am followed by a 377 mile, double manned return trip. We were able to provide an alternative form of transport due to the compact town centre roads being inaccessible to a standard curtain sider trailer.

"On site we met a fantastic team of volunteers who prepare and deliver around 100 lunches per day and over 3,000 since the pandemic began, relying solely on donations."
Rowland Cooper, EMR Group HR Director said:
"As a local employer, we care about supporting local communities. We are delighted that we could play a part in the ongoing national effort to ensure families receive vital food and resources and support Business in the Community's National Business Response Network."
Libby Sandbrook, England Director at Business in the Community said:
"We are very grateful to EMR for stepping up to a complicated logistical challenge and getting food to families in need in the South West, and to Oliver and Mark for quite literally going out of their way and getting up at the crack of dawn to deliver this much needed food. Families across the UK are really struggling to access sufficient good quality food, and the support of businesses at this time is absolutely critical."