Young people to access school holiday activities thanks to a donation from metal recycler EMR
EMR Boreham, based on Waltham Road Industrial Estate, has partnered with Kids Inspire to support their 'Kids Who Lunch Club', providing free meals and activities for young people during the school holidays.
2021-05-19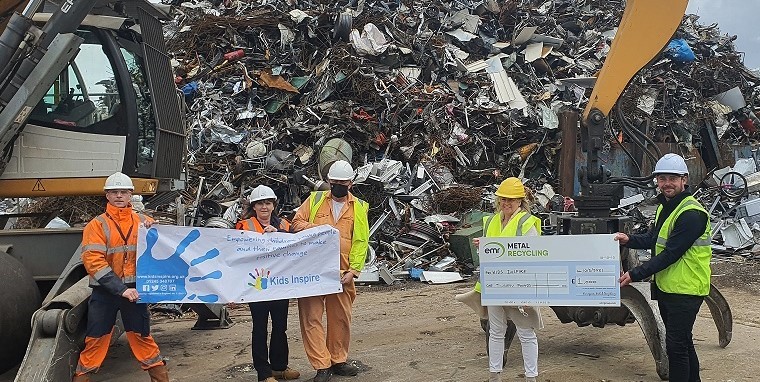 Kids Inspire, a charity which supports young people throughout Essex, has been running their 'Kids Who Lunch Club' for 10 years, a holiday club which aims to provide activities for children whose families are reliant on the pupil premium. Catering for young people between the ages of 8 and 11, the club ensures that each child is provided with a healthy meal and has access to meaningful activities during the school holidays.
EMR has offered a donation to allow 50 young people to access the 'Kids Who Lunch Club', covering meal costs and facilitating a number of activities.
Daryl Brydon, Operations Manager at EMR Boreham said:
"During term times families who find themselves in financial hardship are able to access support through the education system. This means that they are often left in a vulnerable position throughout the school holidays, which can be a lengthy period for families.

"I am proud that through our partnership with Kids Inspire we are able to support young people who may have otherwise gone without. It is access to these resources which will enable them to develop physically and mentally, and become strong, successful adults."
Paula Ashfield, Kids Inspire, added:
"We are delighted that EMR Boreham have chosen to support our Kids Who Lunch Club. This Summer will see the return of the children to Hargrave House after 18 months of delivery lunches, we can't wait to welcome them back."
EMR's donation was given as part of its Young Futures Reimagined programme, developed with the aim of helping young people up and down the country, whom find themselves negatively impacted by circumstances outside of their control.