A statement from EMR Metal Recycling on COVID-19.
2021-01-06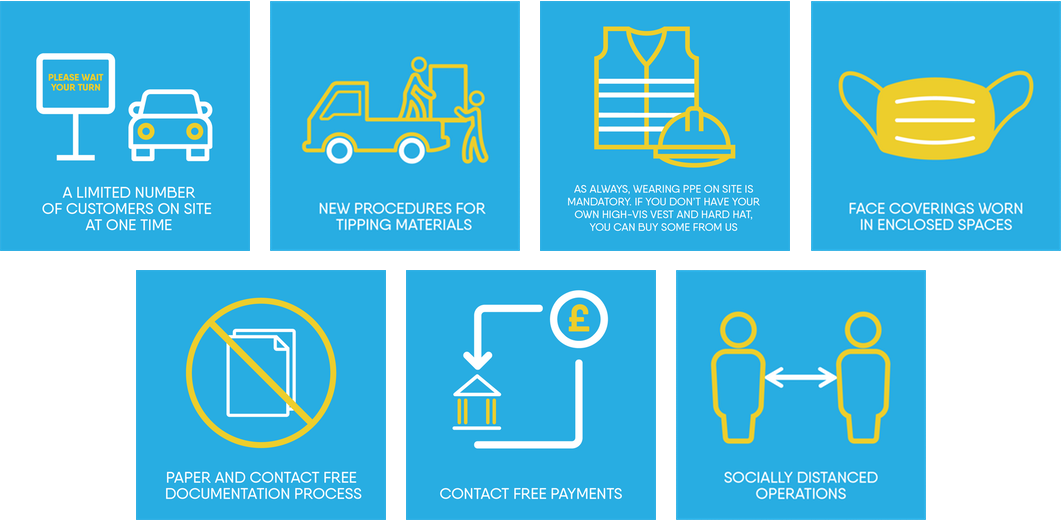 View the EMR COVID-19 secure statement PDF
The British Metals Recycling Association (BMRA) has issued an advisory notice on enabling scrap metal yards to operate during the continuing COVID-19 crisis. You can read their notice here.
We have extensive measures in place to ensure our sites are COVID safe for both our customers and our colleagues, in line with the latest Government guidance. All EMR sites are currently open and any update to opening hours will be communicated on our website.
Our top priority is the health of our employees, customers and suppliers. Therefore we have strict social distancing measures in place. Our rules are designed to keep everyone on site safely segregated, in order to eliminate and/or minimise the risks. Before visiting an EMR site please check our requirements for Ferrous, Non-Ferrous and Scrap Vehicles customers. Our colleagues are on hand to help everyone to stay safe and follow our procedures, however any non-compliance will be taken seriously and you will be asked to leave the site.
We are continuously monitoring UK Government, DEFRA and the BMRA advice. We thank you for your cooperation at this difficult time and we hope that you and your loved ones remain safe and well.