Sussex Army cadets driven to success
Army cadets from across Sussex had the drive to take part in a local KitKar challenge, thanks to a donation from EMR Metal Recycling.
2020-03-02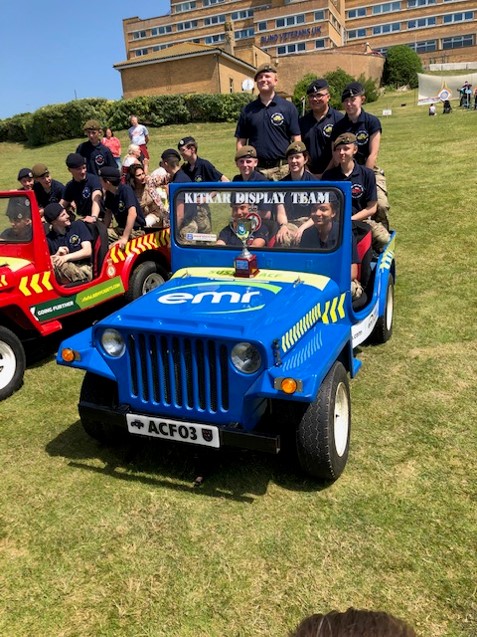 Sussex Army Cadet Force KitKar Display team, have four teams made of army cadets from across the county (A, B, C and D Company). They were tasked with building a jeep to compete against each other and external teams, such as the Air Cadets, who are also trained to build the jeeps.
EMR, which has a facility in North Quay, Newhaven, donated funds to repair and sponsor the blue KitKar which had been out of service for a number of years. The repairs took just over a month and helped to develop the cadets' mechanical engineering skills, useful for their future careers.
Second lieutenant Giovanni Bond, Commanding officer of the KitKar Display team for the Sussex Army Cadet Force, said:
"It is amazing that we have been sponsored by EMR Newhaven and that we are now able to have three teams compete at once in our show across the county."
Julie Sadler, EMR Newhaven Site Manager, said:
"It was a fantastic day watching the cadets race. At EMR, we put a great deal of importance on supporting the communities that are close to our sites. So, we were very excited to be the driving force behind The Kitkar Display team, especially as it helps the cadets learn skills that they can use in later life.

"As a world leading metal recycler, we invest heavily in developing our own technologies. The skills these young engineers will have developed when building the KitKar are perfect for our sector."