Free, fun activities for
kids at home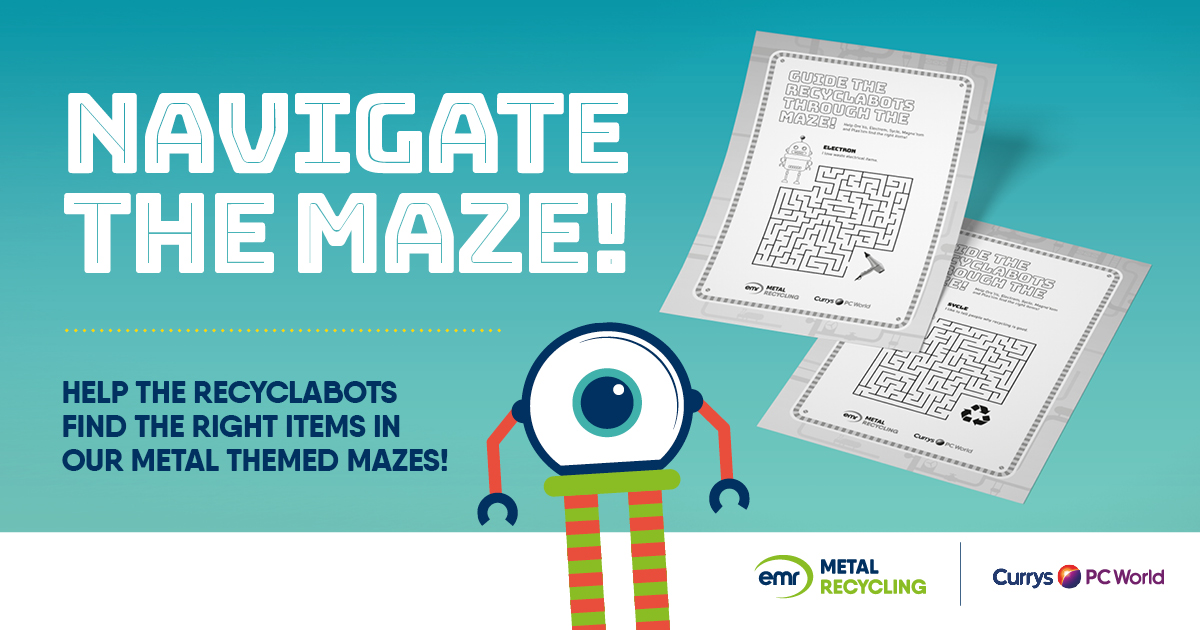 FROM RECYCLABOTS – INSPIRING THE NEXT GENERATION OF RECYCLERS
With schools closed across the UK, we want to ensure we are still able to teach children about metals and the importance of recycling. 'Recyclabots', our free schools programme brought to you in partnership with Currys PC World, aims to teach younger generations about metals and recycling and to inspire children to make positive environmental changes. We have developed a series of free interactive workbooks that can be downloaded weekly, so kids can still learn about metal recycling from home.
Recyclabots Week 14 free activity
It's Week 14 of our free Recyclabots downloads! Now that children have learnt a lot about metal recycling and the different techniques and machines we use, we want them to design their own metal recycling site. Share your designs using #Recyclabots or email them to marketing@emrgroup.com
FUN FACTS:
Did you know… Creating products out of recycled metal uses around seventeen times less energy than creating the same products from newly mined metal.
Did you know… Silver conducts electricity better than any other metal.
Did you know… Recycling one aluminium can saves enough energy to power your TV for three hours.
Did you know… An aluminium drinks can is the world's most recycled packaging container.
Did you know… One tonne of iPhones has 300 times more gold than one tonne of gold ore and 6.5 times more silver than one tonne of silver ore from the ground.